The Learning Place Preschool has been serving the Glendale and Burbank Community for over 13 years. At Learning Place Preschool, we believe in preparing your little scholars for school and the real world. We provide a developmentally academic curriculum and accelerate your child's learning by encouraging them to learn through play, exploration, and interaction.

We are centrally located right by the corner of West Glenoaks Boulevard and Alameda Avenue, two of the largest thoroughfares in the Valley

ACADEMIC EXCELLENCE

When you send your little scholar to The Learning Place Preschool, he or she will learn using different senses, socialize and interact with other children, and develop positive habits and useful skills that can help him or her
succeed in life.

NURTURING SETTING

With a licenced school capacity of only 30 children over 3 classes, your child will receive the utmost care and staff attention possible. We pride ourselves on our small, but comfortable setting that allows for a personalized experience for each & every child. The vibrant colors and joyful atmosphere at our school will bring a smile to both yours and your little one's face.
Our director and teachers will observe every child's learning, habits, and movement. We always welcome and encourage parents to ask about the children's behavior throughout the day for feedback and understanding of the children's development. We also noticed that at our School, children socialize quickly due to the comfortable setting which is not overcrowded with other children and staff. It is very important to have a child learn to make a friend, speak up during class, and see familiar faces every day. We offer unparallel care and attention that you can find only at The Learning Place.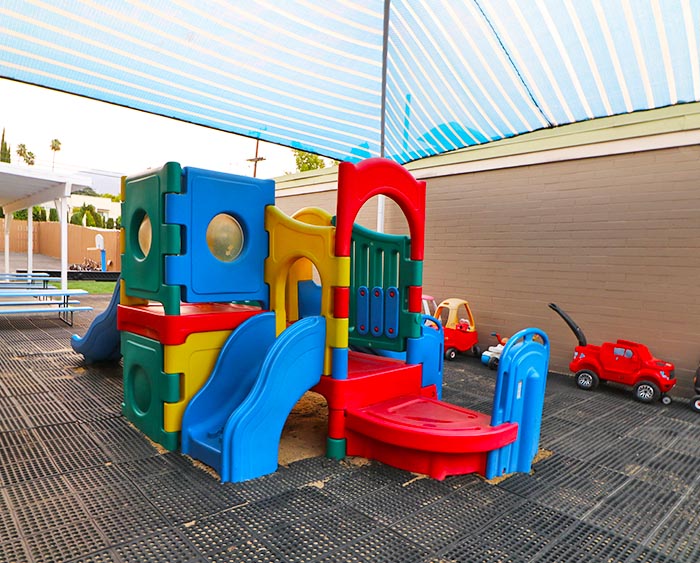 ---

WHAT WE OFFER

Extended hours - Open 7:00 a.m. - 6:00 p.m.
Preschool
Kindergarten
Ultra clean classrooms
Beautiful hygienic toilets
Small class size with more personal attention


---